More time, less paperwork. Happy chefs.

Stay on top of food compliance with intuitive & easy to use digital food safety tools.

Created for hospitality, by hospitality people. We get it.
Loved by chefs all over New Zealand and Australia.
Chomp - like your knives, you'll never be without them!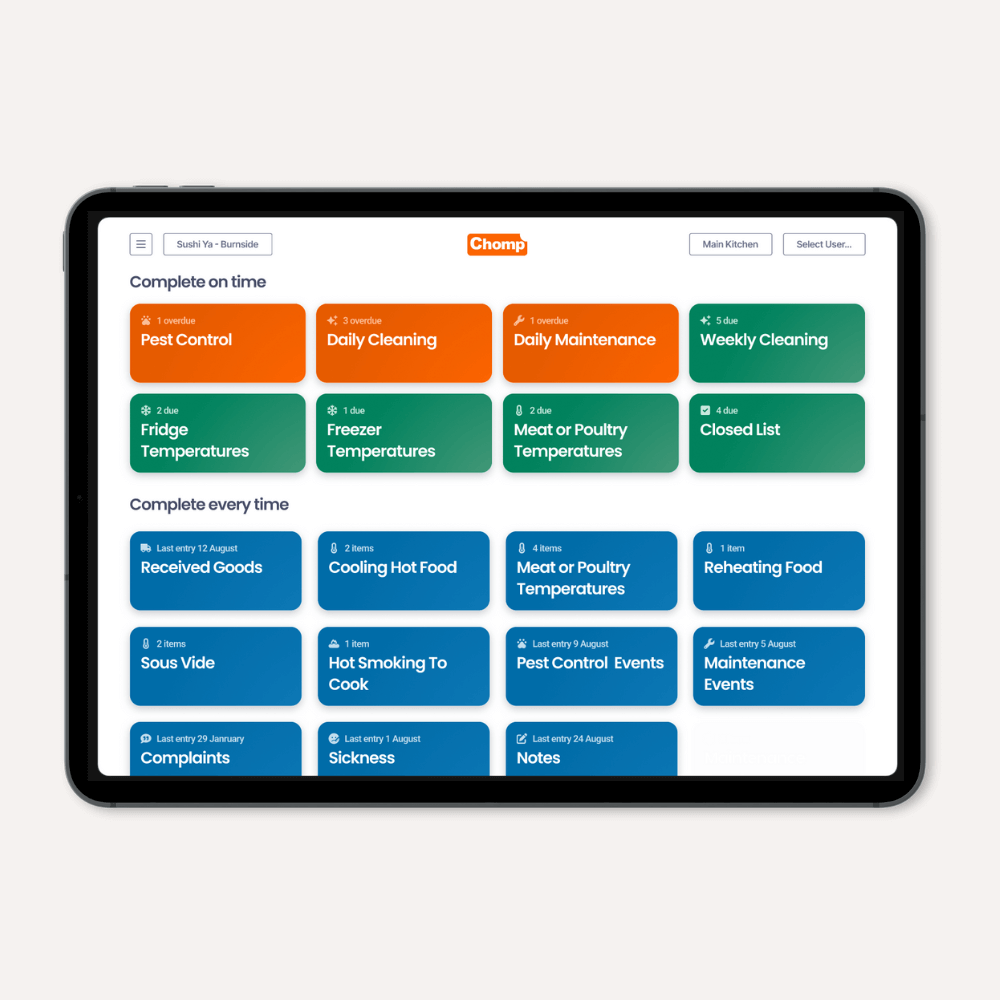 Audit ready at any time
Daily task lists
Easy set up
Management dashboard
Food safety training module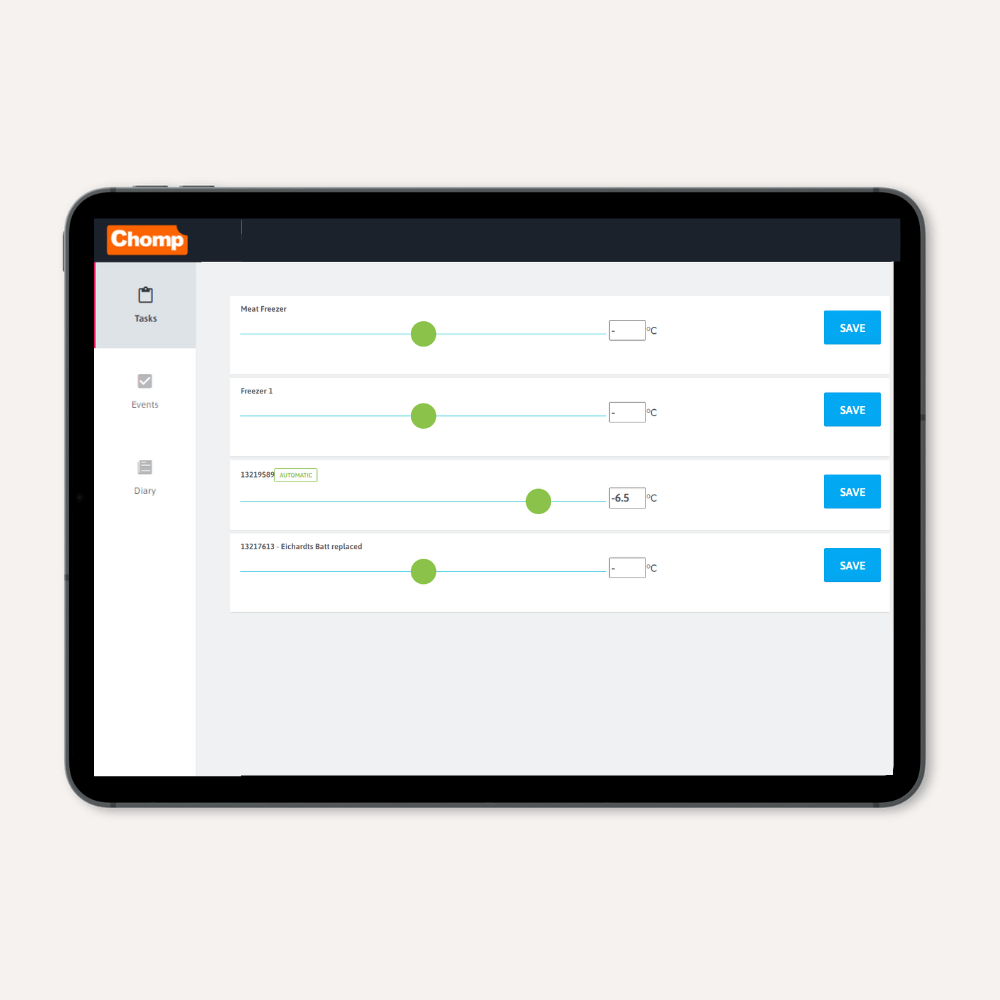 24/7 automated temperature monitoring & recording
Instant alerts when there is an issue
Integrates with Chomp app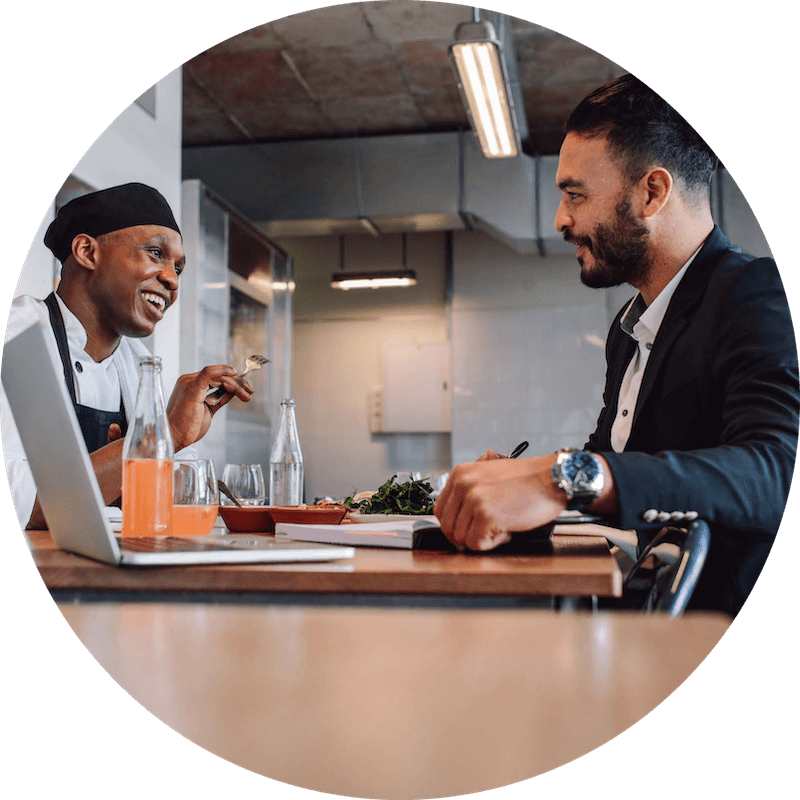 Verifier Approved
Comprehensive records make audit time easier for both chef and verifier with the option of remote record verification.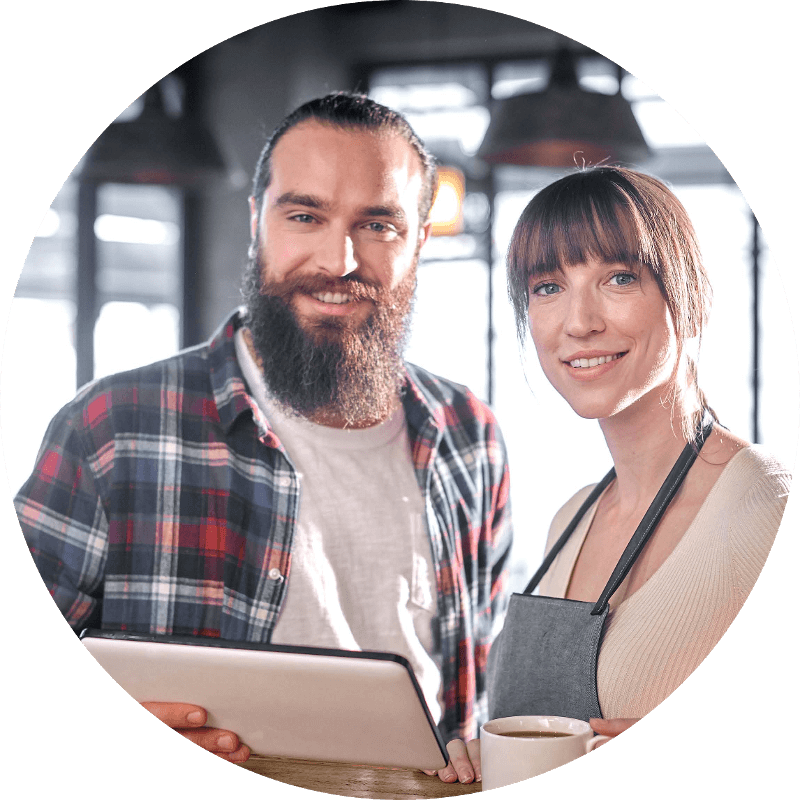 Reliable
With secure upload to a cloud, records are accessible from any where in real time. Spend more time in the kitchen and less on admin.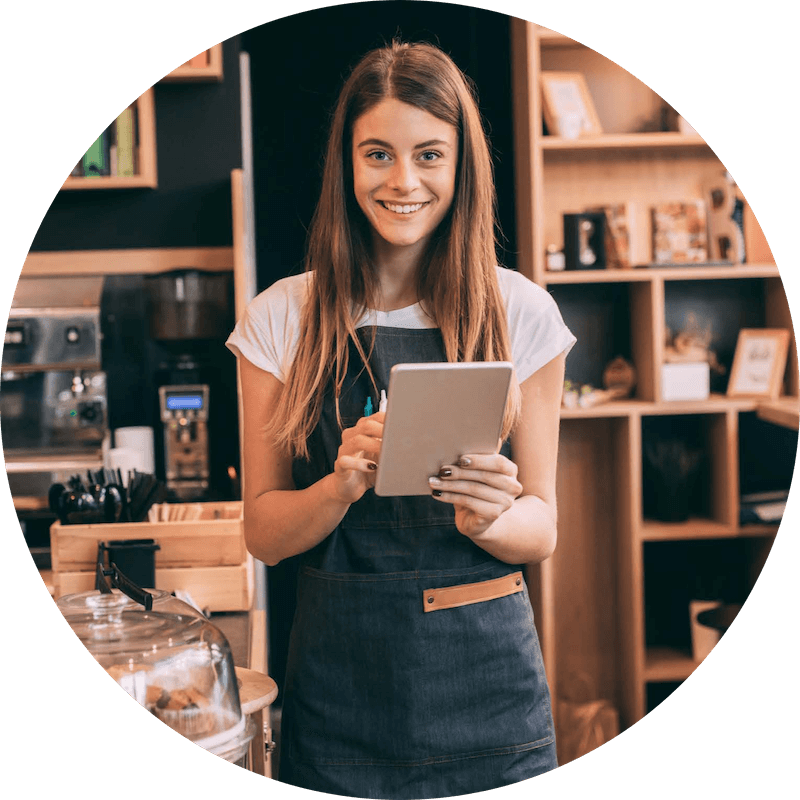 Intuitive
Everything that you need and nothing you don't. We're big on ease of use and efficiency. Simple set up, detailed records.
"Paper compliance created time pressure in our kitchens. Chomp has made food safety easy for our team, and is now the standard. "
Richard Murray
Winnies
"Paying for Chomp pays for itself, a far cheaper option by not having to pay auditors to return to your venue. "
Lynda
Waipu Central
"My kitchen just couldn't be without it! "
Mike
Ivy & Lola's
"Chomp makes my life easier. I can see my venues food control plan in one place, from anywhere. Everybody should be using it!"
Suzanne Braks
Autobahn Cafes
"The auditor was really impressed with the report and felt she knew all she needed to know prior to visiting the venue through good use of diary notes. Therefore, the audit was seamless and only took 2 hours."
Lynda
Waipu Central
"I couldn't live without Chomp or Fridge Loggers. Loving it - so easy, staff engaged and couldn't be happier. I want to recommend it to EVERYONE!!"
Bill Bailey
Wild Pear Kitchen