Our Story
Leading up to the 2016 food safety law change in New Zealand, several councils in conjunction with the Ministry of Primary Industries (MPI) launched a pilot program to trial the new regulations. Paper records were to become a requirement of this law change. Restaurant owner Paul Wilson, Chomp's co-founder, was part of the initial voluntary trial.
Keeping accurate paper records was a challenge and Paul could see there was a problem looming on the horizon for the industry.
That problem resulted in Chomp, an easy to use digital food safety app designed for busy kitchens.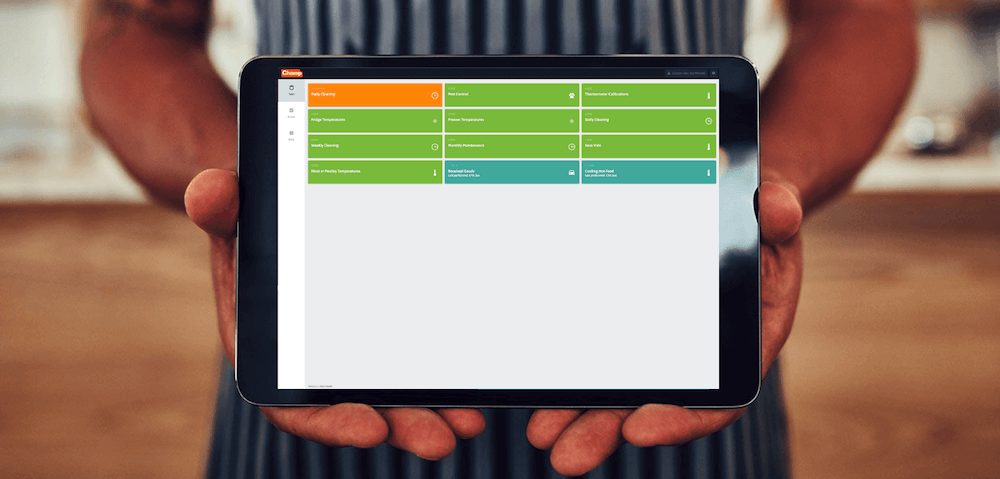 Start Up
Speaking with restaurants in Queenstown, Paul realised other operators had identified the same issues with maintaining paper records. With a desire to help the industry, Paul identified that a digital solution was the way forward.
Chomp 1.0
Collaborating with hospitality and technology professionals in 2016, Chomp launched a beta product to validate it would perform in the environment it was designed for - busy kitchens.
1,000 users
Based on the success and feedback from the beta users, Chomp version 2 was launched nationally in New Zealand. Paul began building a team around him and reached the milestone of the first 1,000 users by the end of 2017.
MPI Award
The Ministry of Primary Industries (MPI) recognises Chomp for its significant contribution to food safety at its annual awards.
Australia
With ongoing growth in New Zealand, Chomp enters the Australian market.
Chomp Loggers
Chomp expands their digital food safety solutions with the introduction of Chomp Loggers - automated refrigeration temperature monitoring.
"Chomp made our Food Safety Compliance so much easier"
Margie Holmes
Little Savanna
"Chomp was my saviour...we passed our audit with flying colours."
Rachael Waldon
Nexus Wine Bar and Cafe
"Chomp has made food safety easy for our team, and is now the standard. "